Despite what your current surroundings may suggest, your work from home desk doesn't have to be depressing. You don't need a fancy home office to enjoy working from home. Whether you've turned your kitchen table into a workspace or cleaned off the actual desk in your room, your setup has a ton of potential.
Here are a few ways you can turn your home workspace from drab to fab.
Hang some decorative wall accessories. You can completely change your WFH desk vibe by hanging some decorative wall accessories like twinkle lights, vines, or posters of movies, TV shows, bands, artwork, places, and images that you love.
Buy some new office supplies. Make sure your new workspace has enough notebooks, folders, colorful Post-it Notes, pen holders, and whatever other supplies you need. 
Brighten up your space. A nice way to brighten up your workspace is to quite literally introduce some light. Invest in some calming candles or a desktop lamp to illuminate your space at night and on rainy days when the home office seems a little more dull than usual.
Invest in a fun desk toy. Buy a fun toy that makes your desk look nice and will allow you to take fidget breaks.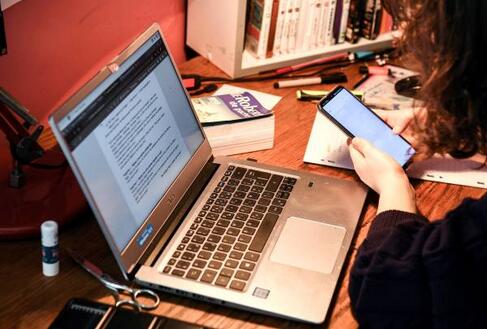 photo credit: Getty Images